Rycote understands that capturing high-quality audio with lavalier microphones can be an art-form depending on the needs of the application. That is why we have designed a line of products for lavaliers using our signature wind and noise protection for the best possible audio in various low-profile and hidden mic applications.

Versatility for discrete and hidden mic placement
Stickies
Stickies are double-sided, hypoallergenic, adhesive pads used to affix lavalier microphones directly onto skin or on top of clothing. The soft fabric sandwiched between the two adhesive pads prevents the adhered mic from creaking due to skin or clothing movement. Included with Overcovers and Undercovers, Stickies are designed to remain secure when attached to a dry surface and are intended to be discarded after use.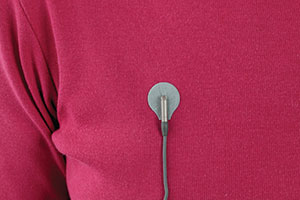 Undercovers
Undercovers are the perfect solution to completely hide lavalier microphones. Used with the included Stickies, these soft, fabric discs are designed to minimize the sound of clothing movement while providing protection from light wind.

Overcovers
Overcovers utilize Rycote's exclusive fur technology providing excellent wind-noise protection for lavalier microphones. They consist of discreet, fur Windjammers and Stickies. With a Stickie affixed to clothing or skin, a fur Windjammer disc is affixed over the top of a lavalier microphone.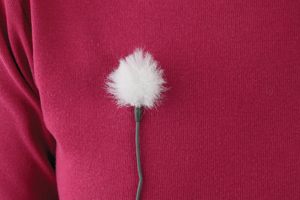 Lavalier Windjammer – Compatible Mics
AKG: C577, CK77, CK97. Audio-Technica: AT 899. BeyerDynamic: MCE7. Countryman: B3, B6, EMW. DPA: 4061, 4062, 4071. Electrovoice: RE90L. PSC: FPSCNM. Sanken: COS11. Sennheiser: MKE 2, ME 102, ME 104. Shure: SM93, WL50, WL51, ECM77. Sony: ECM88. Tram: TR50. Voice Technologies: VT-100, VT-500