9.Solutions Python Clamp With 35mm Tube Mount
7% Goods Service Tax (GST) will be imposed over the total invoice value if purchased locally in Singapore. However if you are a tourist visiting Singapore, this GST amount can be refunded at the Changi International Airport Departure Hall GST Refund Centre before departure with goods within 60 days from the date of purchase. Please note that only Tourists who have met the Tourist Refund Scheme's conditions and eligibility criteria can claim for the GST refund. Please visit: https://www.iras.gov.sg/IRASHome/GST/Consumers/Tourist-Refund-Scheme/ for GST Guide for Visitors on Tourist Refund Scheme.
---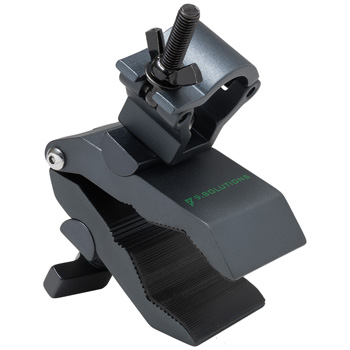 Product Code: 9.VP5081G



The Python Clamp with 35mm Tube Mount consists of 35mm tube clamp atop a Python Clamp. The tube mount is intended for use with the 9.Solutions Ex-Sus Pole but is compatible with any 35mm tubing. The clamp can rotate independent of the tube mount and will lock down once the Python Clamp is set.
Weight: 410 g
Clamping Range: 0-50mm
Max Load: 20 kg

Connection(s):
– 35mm Tube Clamp