Canon XC15 4K UHD Camcorder
Product Code: XC15


Features
4K UHD wide angle 10x zoom lens with image stabilizer
DIGIC DV5 Image Processor
Portable, Compact and well built design
12MP CMOS Image sensor works well with 4K UHD
Various recording modes and frame rates
Able to capture high sensitivity and low light HD images
Slow and fast motion recording
Settings availale for Movies and stills
Wireless operation
Works successfully with multiple canon accessories
XC15 is a perfect choice when 4K and UHD recrding is needed for videography, digtial filmmaking or journalism.
It is cost effective and delivers high quality images. It is easy to use and operate comfortably and easily.

XC15 is compact, lightweight and portable. XC-15 is well suited for news shootings or on-set TV and film shoots. XC15 has
independent Look Settings which helps to work successfully with Canon Cinema EOS cameras as well as XF and XA Camcorders.

XC15 4K UHD Camcorder features 12 MP CMOS image sensor, 10x wide-angle zoom lens with Image stabilizer and advanced autofocus. It is capable to produce excellent color and sharpness with its features. Canon XC15 4K UHD Camcorder will help all kinds of camera users from beginner to experienced capture bright and vivid pictures easily and rapidly, again and again.

4K UHD Wide-angle 10x Zoom Lens with Image Stabilizer.
The Canon XC15 4K UHD Camcorder incorporates a Canon 4K video lens that leverages proprietary Canon optical technologies derived from years of experience in developing Cinema, Broadcast and EF Series lenses. This 10x wide-angle optical zoom lens offers a focal range of 24.1-241mm for photos and 27.3-273mm for movies. The use of UD (Ultra-low Dispersion) and Hi-UD lens elements helps compensate for chromatic aberrations and provides a compact size ideal for on-the-go reporting and recording. An innovative retractable lens barrel structure integrating internal guide bars helps facilitate precise lens movement during zooming, while only extending the lens barrel by a mere 36.2mm.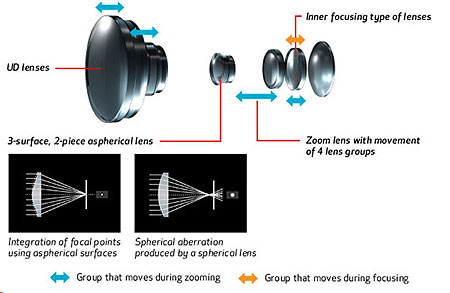 12 Megapixel One-inch 4K UHD-compatible CMOS Image Sensor.
The XC15 4K UHD Camcorder features a Canon 12.0 Megapixel 1-inch CMOS image sensor with 12 stops of dynamic range, and both video and photo shooting functionality. The hybrid design makes the XC15 4K UHD Camcorder a true crossover capable of satisfying the needs of both video and still workflows. With capture that includes both 4K UHD and Full HD (FHD) video and still capture up to 12.0 Megapixels, the XC15 4K UHD Camcorder is a strong contender in professional productions, creative fields and more.





Compact and Ergonomic Design.
The Canon XC15 4K UHD Camcorder is compact, ergonomic and lightweight, broadening the range of recording opportunities and possibilities for image expression - and offering innovative shooting potential in situations where a larger camera can't be used. Users will appreciate this camcorder for events such as weddings, video reporting, documentaries and other uses where increased mobility and an unobtrusive design is necessary. This allows the user to interact and record their subjects in a more personal way, while at the same time, limiting the amount of equipment that needs to be carried.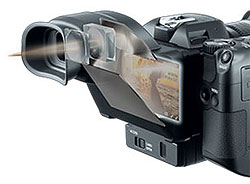 Rotating Handgrip
The handgrip on the XC15 4K UHD Camcorder can be rotated to various positions to allow for comfortable shooting at a variety of camera angles. The grip contributes to the camcorder's intuitive user interface (UI) with multiple easy-to-see and easy-to-adjust controls based on the familiar UI design of Canon EOS SLR cameras.

Integrated LCD with Touch Panel
A 3.0-inch 1.03-million-dot tilting LCD monitor provides the Canon XC15 4K UHD Camcorder with a bright, vivid-color display for shooting and playing back footage. The LCD's innovative two-axis parallel hinge mechanism allows the display to be placed in optimal positions for shooting at a variety of angles, from low to high. This LCD also integrates a highly advanced capacitive touch-panel for easy fingertip control of all camera functions and settings.


Image Sensor
Sensor
1.0 Type CMOS
System
Bayer pattern filter
Total pixels per sensor
13.36MP (4224 x 3164)
Effective pixels per sensor
Video Mode: approx. 8.29MP (3840 x 2160)
Stills mode: approx. 12MP (4000 x 3000)
Minimum illumination
AUTO MODE: PAL 50.00i: Approx. 5.32lux (at 1/50sec. shutter speed)
25.00P: Approx. 2.68lux (at 1/25sec. shutter speed)
Manual Mode PAL 50.00i / 25.00P: Approx. 0.05lux (shutter speed 1/2sec.)
Horizontal Resolution
1700 lines or more (4K Recording), 900 lines or more (Full HD recording)
Lens
Zoom ratio
10x optical
Focal length
Video Mode: 8.9 - 89mm (27.3 - 273mm 35mm equivalent)
Stills Mode: 4:3 - 24.1 - 241mm / 3:2 - 25 - 250mm / 16:9 - 27.3 - 273mm (approx.)
Minimum focus distance
50cm across entire zoom range
approx. 8cm at wide macro setting
ND filter
Yes, single density built-in. 1/8 (3-step) equivalent
Zoom control
Manual. 35mm conversion markers provided
Focus control
AF, Face detection and tracking, Push AF, AiAF (Photo Mode) Manual focus ring
Touch Focus Function.
Iris control
Auto, manual via control wheel
Aperture range
f/2.8 - f/5.6 (W-T)
Filter diameter
58mm
Lens elements / groups
12 Groups of 14 elements
Aperture blades
8 blade diaphragm. Mechanical shutter built in.
Image stabilization system

Optical (lens shift) + electronic stabilisation.
Movie Mode IS options: Dynamic IS1, Standard IS, Powered IS
Digital zoom
No Digital Zoom. 2 x Digital Teleconverter via assignable button
Image Processor
Type
DIGIC DV 5
Sampling accuracy
YCC 4:2:2 (4K or Full HD, XF-AVC/MXF)
Bit depth
8-bit
Recording
Video storage
media 4K: CFast 2.0™ card
Full HD / Photo: SD card (Class 10 recommended for 50Mbps)
Capacity
Depends on card used
Recording time
Depends on card capacity. 4K: CFast 2.0TM 64GB approx. 25mins. @ 305Mbps.
Full HD 64GB SD card approx. 170mins. @ 50Mbps
Recording file format
Material eXchange Format (MXF)
Recording format
Video Format: XF-AVC.
Compression Format: MPEG-4 AVC / H.264
Recording frame rate
(PAL model) CFast 2.0™ Card: 4K (3840 x 2160) Recording; 25.00P / 24.00P (305Mbps or 205Mbps)
Full HD Recording (1920 x 1080) 50Mbps: 50.00P; 35Mbps at 50.00i / 25.00P / 24.00P
HDMI Out: 4K (3840 x 2160) Recording; 25.00P / 24.00P (305Mbps or 205Mbps)
Full HD Recording (1920 x 1080) 50Mbps: 50.00P; 35Mbps at 50.00i / 25.00P / 24.00P
1280 x 720: 50 / 35 Mbps; 100P
Slow / Fast motion
Yes: 1/4x - 1200x speed2. Frame rate 25.00P
Interval Record
Yes, Photo Mode only
Frame Record
No.
Pre Record (cache record)
Yes, in Full HD mode to SD card only. 5 Second pre-record time
Scan Reverse
No
HD->SD conversion
No
Internal Data Transfer
No
Photo storage media
SD card
Still Quality
8.29 - 12MP depending on format
System
Monitor Panel
Monitoring Panel Type
Capacitive touch screen LCD
Size
3 inch / 7.66cm
Dots
approx. 1,030,000
Image quality adjustments
Brightness, Backlight
Adjustable
Yes. 2-axis parallel hinge mechanism
Waveform Monitor
Yes
View Assist Function
Yes, when High Brightness Priority selected in CP menu
Focus Assist
Magnification. Area selectable via touch screen
Peaking
Yes, Red, blue or yellow selectable
Zebra
Yes. 70% or 100%, selectable
Markers
Yes. Horizontal or grid markers white or grey
EVF
Size
No EVF. Optical loupe viewfinder attachment for LCD screen supplied
Inputs / Outputs
Audio in
Built-in stereo microphone, 3.5mm stereo mini jack external microphone,
2 x XLR via Microphone Adapter MA-400
Audio Connection
Canon 13-pin connector for Microphone Adapter MA-400
Headphone output
3.5mm Stereo mini jack
Video monitor output
No
HDMI
Yes. Output only
HDMI Video Output (Playback Mode)
PAL
4K movie playback: 3840 x 2160 / 25.00P; 1920 x 1080 / 50.00P / 50.00i; 720 x 576 / 50.00P
HD mo
.vie playback: 1920 x 1080 / 50.00P / 50.00i; 720 x 576 / 50.00P
USB
Yes mini-B, Hi-speed, Output only
HD/SD-SDI output
No
Time code
Yes, via HDMI
Genlock
No
Component out
No
AV terminal
No
DC input
Yes
Remote Control Terminal
No
Colour Bars
Yes. PAL Model: EBU / SMPTE. Can be output via HDMI
General
Battery Type
LP-E6N (7.2v, 1865mAh) supplied
Power Consumption
Approx. Max. Recording: 6.0W3 / Playback: 4.1W
Continuous Recording Time
Approx.: 110mins. (maximum) / 75mins. (typical)
Dimensions
Approx. 128 x 102 x 122mm (body only)
Approx. 132 x 221 x 238mm (with viewfinder unit, MA400 and lens hood)
Weight (camera only)
Approx. 955g Body Only, approx 1590g fully equipped
Weight (fully equipped)
Approx. 1040g (with lens hood, battery, CFast 2.0™ card and SD card)
Operating Temperature range
Approx. 0 to 40°C, 85% (relative humidity)
Approx. -5 to 45°C, 60% (relative humidity)
Supplied Accessories
Lens hood, (Loupe) Viewfinder Unit, Microphone Adapter MA-400 , Battery Pack LP-E6N, High Speed HDMI Cable (HTC100/S), Compact Power unit CA-945, Unit Cable UN5, AC Cable, Interface Cable (IFC-300PCU/S), Shoulder Strap